How do you give feedback? Six Steps to Leadership Feedback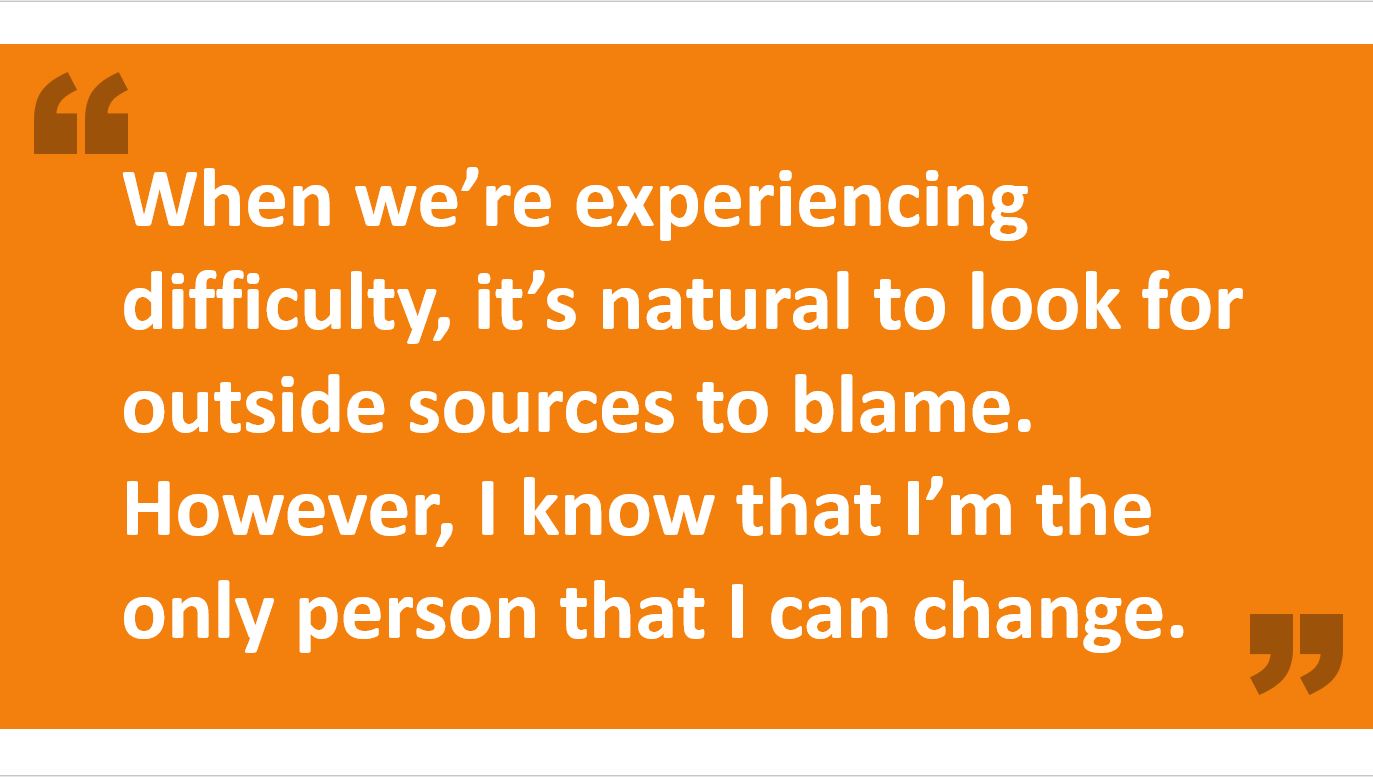 How do you give feedback?  Six Steps to Leadership Feedback.  When we're experiencing difficulty, it's natural to look for outside sources to blame. However, I know that I'm the only person I can change. Therefore, my number one strategy for improvement is seeking feedback on my performance.
Learning to Win Hearts
Want to reduce management struggles and boost your leadership? Get ready to be vulnerable.
When we're experiencing difficulty, it's natural to look for outside sources to blame. However, I know that I'm the only person I can change. Therefore, my number one strategy for improvement is seeking feedback on my performance.
A Gift
When I was 23, I got a job at Sleep Train (a chain of mattress stores on the West Coast). The adrenaline of sales pulled me in, and I eventually went full-time. In six months, I was managing my own store in Stockton, California.
In my first quarter, my store turned its terrible numbers into record-breaking sales that surpassed even the highest ranked stores. I did it by following the rules to a "T" and drilling my employees on everything they did. My store was performing great, so I was convinced that I was the perfect boss. It was then that my district manager, Matt, painted me a different picture of my success. He told me, "You're outstanding and one of the best salespeople we have. However, no one wants to work with you." Ouch. My team actually disliked me so much that they gave me one of the worst nicknames you could ever give someone. It's so bad; I don't believe that I can post it in this article. You can read all about that in my book; Balanced Accountability.
 This bit of truth was hard to hear, but it ended up being such a gift. Without it, I couldn't have gone from that part-time sales position to the executive vice-president of a $3 billion company. In order to really accept what Matt was saying, however, I had to be open to the discomfort that came with getting critiqued.
Personal Engagement Survey
Feedback is essential to strengthening your team and holding yourself accountable. The best way to get it is with a Personal Engagement Survey – a process that invites your staff to tell you exactly how they feel about your management. Is it awkward? Usually, but it's worth it.
Here's how it goes:
Step 1. Set the stage
You'll need a room and two flip charts. On the first flip chart write, "Things I've done that you liked and want more of." On the other, write, "Things I need to do less of."
Step 2. Gather your team and prepare to take the hit
Assemble your staff and talk about the challenges you've been experiencing. Admit that this situation is your responsibility and describe how this activity will help you be a better leader. Your team will love seeing you take the hit and will do anything to help you.
Step 3. Describe the activity
Ask your team to think about your actions in the last six months. Leave the room, and have them fill out the flip charts accordingly. Be prepared for the room to get tense – criticizing a higher-up can be scary. Assuring them that you're the only one who will be taking the hit will prepare them for a productive session.
Step 4. Leave the room
Let your team work on this without you. Give them a half hour to fill out the charts while you find a place to do the exercise yourself. What do you think your team likes about you? What doesn't work for them? This will enable you to compare your own ideas to those of your team.
Step 5. Go back and listen
After thirty minutes, return to the room and have your team tell you more about each item listed. This is very important: All you need to say is, "Tell me more about X…" Many items will be difficult to hear, but don't challenge them, explain, justify, or makes excuses. Remember, you're the one taking the hit! Commit to listening.
Step 6. Filter, take action and show proof
Thank everyone for their honesty and continue with your planned meeting. Be sure to let them know that you value their feedback. Now filter out anything that's not helpful. Review what you heard and look for common denominators and recurring themes. Then decide what actions you will take based on what you've learned. 
 Important: Show the proof to your team that you're listening and send them an email with your top three to five things you're going to work on first. 
 This process isn't easy, but what an incredible opportunity it is to be able to tailor your leadership to your staff's unique needs. This is not only a sure-fire way to improve your own accomplishments, but it's a great way to build bonds and prevent turnover. Imagine how much closer your team will be once they feel respected, trusted, and valued. Don't be shocked when your team comes to you for feedback on their performance. 
 As Bill Gates said as co-founder at Microsoft, "We all need people who will give us feedback. That's how we improve." Feedback is not only a gift to the receiver, but it's also a bonus for the giver. Allow yourself to be vulnerable and uncomfortable now so that you can be a stronger and better leader in the future. 
Get Your Free Checklist to Creating Peer-to-Peer Accountability
About the Author:
Hernani Alves is an Amazon best selling author, international speaker, and consultant with over twenty years of business experience as a Sales Executive for a $3 Billion Company. He's the founder of Balanced IQ, a company that helps leaders build world-class teams focused on getting sustainable results in varying economic climates.
In his book, Balanced Accountability: Three Leadership Secrets to Win Hearts and Maximize Performance, Alves delivers a newfound clarity on the case for accountability and the steps organizations, and individuals need to take to unleash their potential. He reveals the framework needed to improve accountability in the workplace to win hearts and maximize performance.
To connect with Alves, visit his Website, LinkedIn Profile, Facebook or Amazon