Accountability = Love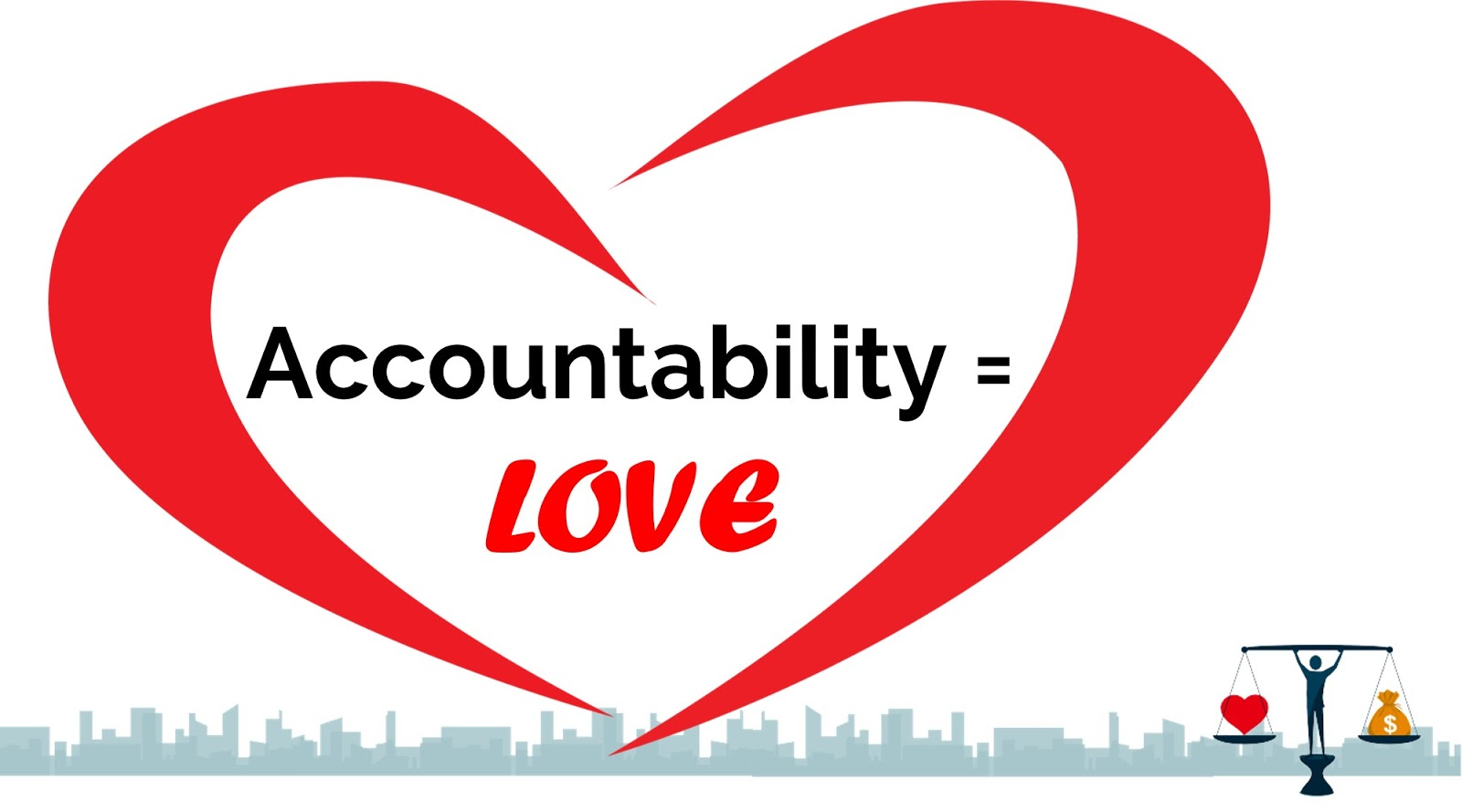 "Love is loyalty, love is teamwork, love respects the dignity of the individual." – Vince Lombardi, former NFL coach for whom the Super Bowl trophy was named after.

The former Green Bay Packers coach was not only correct in theory, but also in practice.
Lombardi knew all about the power of love. He loved his players and worked hard to make sure they were victorious. He once said, "They may not love you at the time, but they will later." Even years after leaving the team, Bart Starr, Packers quarterback from 1956 to 1971, can recall what Lombardi said at his very first team meeting: "Gentlemen, we're going to relentlessly chase perfection."
Human Needs Don't Change on the Clock
Lombardi's respect for his players brought out the best in his team. He understood that most humans, even big burly football players, have two desires in common: to love and be loved.

We're ok with this in everyday life. We love our families, we love our homes, we love movies, we love our sports teams. However, something weird happens when we walk through our office doors: the thought of love disappears.

We do desire it at work, though. Leaders want their employees to love working for them, or at least love exceeding their goals. If you're going to see the love in your employees, then you need to step into something of a parental role. Research published in Parenting Science shows that "The authoritative parenting style is an approach to child-rearing that combines warmth, sensitivity, and the setting of limits. Parents use positive reinforcement and reasoning to guide children." This is precisely what it means to be a leader for your team.

Commitment and Working Through Discomfort
Love is about commitment. When you think about it, they go hand in hand. There's a misconception that showing love or vulnerability makes us soft, and when you let your guard down, people will support you. Showing your humanity gives others permission to as well. When I began doing this, my employees hopped right on board. They knew that I loved them, and in turn, I knew they wouldn't let me down. If you want to see an improvement at work, you need to commit to it, which means enacting love.

Using the Four "L" Word at Work
Embracing love and accountability is vital. So my question to you is, are you comfortable telling people that you love them, or is it a challenge? For some, even just praising or thanking others is a struggle. If you relate to that, it's ok! It's natural.
I encourage you to get uncomfortable and practice showing your feelings. It's easy, and you can start by using the term to show gratitude. For example: "I love how you helped that customer" or "I love your commitment to our team."

If this whole idea makes you want to jump ship, consider your past efforts in fixing workplace problems. It's time for a new approach, one that is rooted in love.

"Commitment is at the core of successful entrepreneurial ventures and remains paramount in every meaningful personal relationship. If you want to be a leader and make a deep impact on the world, a great start is with Balanced Accountability. This book will give you the tools to lead your team and create a high performing culture. Hernani shares his touching and insightful story while shedding light on real-world business challenges."
—Mark Haney, Founder of Haney Business Ventures, Mark Haney Radio Show and Allegiant Giving Charitable Organization which Invests in Combat Wounded Veterans.