Fact…Purpose Driven Companies Retain More Employees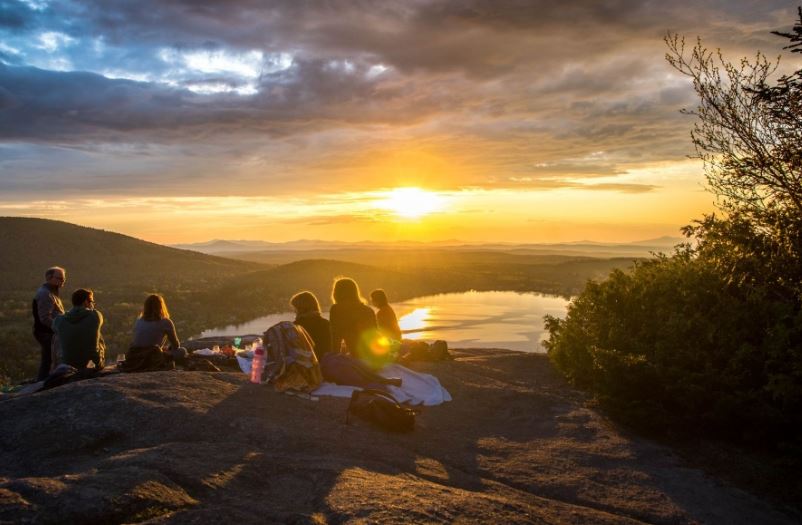 Some organizations have a simplistic view of why their employees work.  Some think that money is the primary motivation to retain employees long-term. Think about mountain climbing. The activity can be a very challenging experience, and those who reach the summit want to go back and try it again. Why? The purpose was to climb to the top and overcome challenges along the way.  It's not about the money at the top of the summit, which in most cases doesn't exist.
An organization's purpose is a simple sentence that is easy to remember and is why your organization exists beyond its' profits.
Here are some notable examples:
Apple: To make the best products on earth, and to leave the world better than we found it.
Microsoft: To enable people and businesses throughout the world to realize their full potential.
Sweet Green: To inspire healthier communities by connecting people to real food.
IKEA: To create a better everyday life for the many people.
Nordstrom: To give customers the most compelling shopping experience possible.
"The idea that a company should stand for something bigger than profit has a long history in the business. But in the last few years, it's become central to the public dialogue," says Mark Weinberger, Global Chairman, and CEO for Ernst & Young. "The hard part – the real test of an organization's purpose – is figuring out how to make it more than just words in a memo. For the purpose to really matter, it needs to go beyond an initiative that sits on the margins of the organization."
Supporting Employees Personal Lives
Harvard Business Review declares, "It's become clear that supporting employees in their personal lives more effectively enables employees to not only have better lives, but also to perform at a higher level." According to Fortune, these findings are consistent with the feedback from employees of the 100 Best Companies to Work For in 2020.
Companies with a strong sense of purpose are able to transform and innovate better. Executives who treat purpose as a core driver of strategy and decision-making reported a more significant ability to drive successful innovation and transformational change with consistent revenue growth.
In a study by the Harvard Business Review, 53% of executives who said their company has a strong sense of purpose stated that their organization is successful with innovation and transformation efforts.  Compared with only 31% percent of those trying to articulate a sense of purpose and 19% of the companies that do not have a purpose.
When a company declares its purpose and describes the why behind the organization, it gives employees not just a place to work but a reason to be there. When employees are looking for a company to devote their time to, they should find the organization's purpose both motivational and inspirational. Will Staney, Founder & CEO of Proactive Talent says, "Hiring employees who understand and exemplify company values serves to reinforce the organization's mission and vision and create a tighter team." And when you create tighter teams, you retain employees.
Creating Experiential Proof
Noble Adventures, a leadership retreat company that offers your company's best talent an opportunity to further grow as leaders by building tighter teams. The team at Noble Adventures are experienced leaders themselves who provide exotic adventures that create longlasting, transformational change through three pillars:
Personal & Professional Development – Through Hands-on Learning
Service Projects – Action-based projects that transform your teams' lives and the lives of others
Local Adventures – Thrilling adventures that challenge and excite learners
Noble Adventures CEO, Christina Dyer's mantra is "Grow the leader within while helping those without." Win the hearts of your top best leaders and reward them with a Noble Adventure opportunity to help them grow and stay committed to your company's purpose.  This will provide proof for your organization's purpose and inspire employee retention.
Learn more at:  Noble-Adventures.com
About the Author:
Hernani Alves makes the most complex skill in business, awesomely simple.
Hernani started as a part-time employee and eventually grew to become the Executive for a $3 billion publicly traded Company. Today, he's an author and an international speaker that helps leaders build world-class teams focused on getting results.
Hernani has been featured in: Stanford University, University of California, Oklahoma State University, iHeart Radio, HR.com, CEOWorld Magazine, Extreme Leadership, and more.
In his book, Balanced Accountability: Three Leadership Secrets to Win Hearts and Maximize Performance, Alves delivers a newfound clarity on the case for accountability and the steps organizations, and individuals need to take to unleash their potential. He reveals the frame work needed to improve accountability in the workplace to win hearts and maximize performance.
To connect with Alves, visit his Website or LinkedIn Profile.