How To Have a Mindset to Overcome Beliefs That Are Holding You Back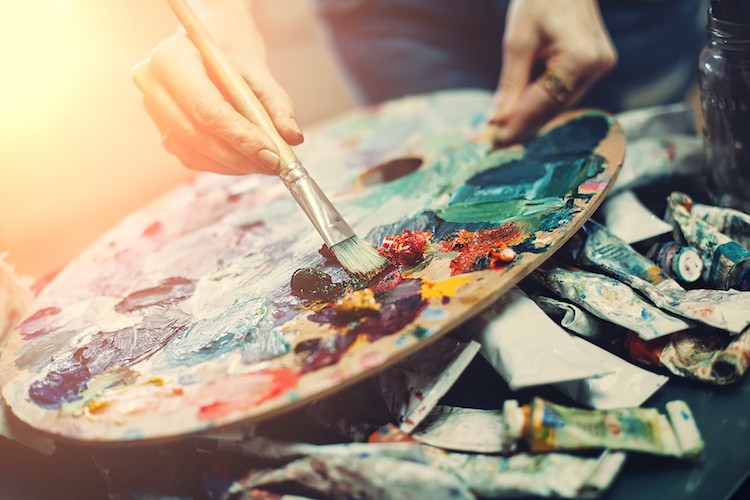 Become an Artist…
How many beliefs do we have that are holding you back?  
What if we removed those beliefs (personal and work), what would the possibilities be?
I recently helped a client put together a virtual brainstorming session for their team.
Our primary goal was to lift their spirits and get their minds back into the game.
Unfortunately, their business had significantly suffered the past month.
Most of her team had a low state of mind…actually; nearly all of them were in a Fixed Mindset to weather the storm.
Instead of using a Growth Mindset to maximize everything in their control.
I leveraged Graham Shaw's TEDx talk to help us. "Why people believe they can't draw" (29 Million Views).
Most people think they can't draw, and it's a belief that is holding some very creative minds back.
In this fun, instructional talk, Graham demonstrates how a few adjustments to your drawing technique (and your attitude) can leave you with a powerful tool.
Here's a simple exercise for your next Virtual Meeting.
The Power to Draw:
Schedule a 60-minute virtual meeting with your team
Ask how many of them know how to draw?

You'll probably only get a small number of people raising their hands.
Tell them: "Today, we are going to all learn how to draw, and Graham Shaw is going to help us."
Play:  Graham Shaw, "Why people believe they can't draw.":  Link Here (short 15 minutes)
Lead by example and show others your great drawing; they will do the same.
Debrief Questions:
Let's see each other's drawings.

Compliment and have fun doing this. You'll find some great artists on your team.

What are some of your takeaways from watching this TEDx talk?

Show active listening and validate what they are saying.

Does anyone want to share personally, some beliefs that they may not feel is possible?

Give your team 30 seconds to step up; it takes some courage.
If not, you share your personal beliefs.

At work, what are some beliefs that may be holding us back from moving forward?

Listen and do not shoot down any ideas.
Say, "tell me more" when you want more details.

Vote on your top 3 beliefs and work together to DRAW solutions to overcome those.

You have now won their hearts, and they will own the solutions to improve.
Follow up in the weeks to come.
Have fun with this virtual meeting, and you'll find the team is inspired to take action to maximize everything their control.
Get Your Free Checklist to Creating Peer-to-Peer Accountability
About: Hernani Alves is a business expert, Amazon best-selling author, and speaker that helps leaders build world-class teams. In his book, Balanced Accountability, Hernani reveals the framework needed to improve accountability in the workplace by winning hearts to maximize performance.
Get Your Free Checklist to Creating Peer-to-Peer Accountability
For a free six-question Employee Report Card, email [email protected]